August 2020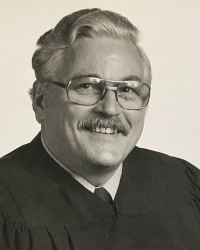 It is with great sadness that we share the news of Illinois Brass Band Co-Founder William Homer's passing.
The Honorable Judge William F. Homer, 89, passed away on August 4, 2020, in Tampa, Florida. Judge Homer was born on September 19, 1930, in Wilkinsburg, Pennsylvania to Frederick Homer and Helen (Kirchhoff) Homer.
[more...]
---
Support the IBB
Click to support the band via Amazon Smile!
Upcoming events
Sunday, May 30, 2021
Summer Concert
Round Lake Beach Cultural and Civic Center
Round Lake Beach, IL
Time: 2:00 P.M.
full list and details
Mailing List
Stay up to date on upcoming Illinois Brass Band performances and other news and events. Subscribe to the
Illinois Brass Band Announcements Mailing List
.
Tweets by @illinoisbrass